L'ECRIN PLAGE
PRIVATE EVENTS
L'Ecrin Plage offers to our private and corporate clientele, the opportunity to organise their special events! We hence can create and plan all type of events such as Black Tie dinners, cocktail receptions, fashion shows, showcase events, product launch, birthday parties, corporate breakfast and lunch and of course, prestigious weddings…
For any event enquiry please contact Charlotte Desroches:
+33 6 62 00 74 61 or events@ecrinplage.com
L'ECRIN PLAGE
PLAN & CAPACITY
Espace

Superficie

Format assis

Format cocktail

Lounge

130m2

X

150

Restaurant

95m2

70

100

Terrace
(fully coverable according to the season)

375m2

170

250

Max Capacity

600m2

240

500
L'ECRIN PLAGE
PLAN & CAPACITY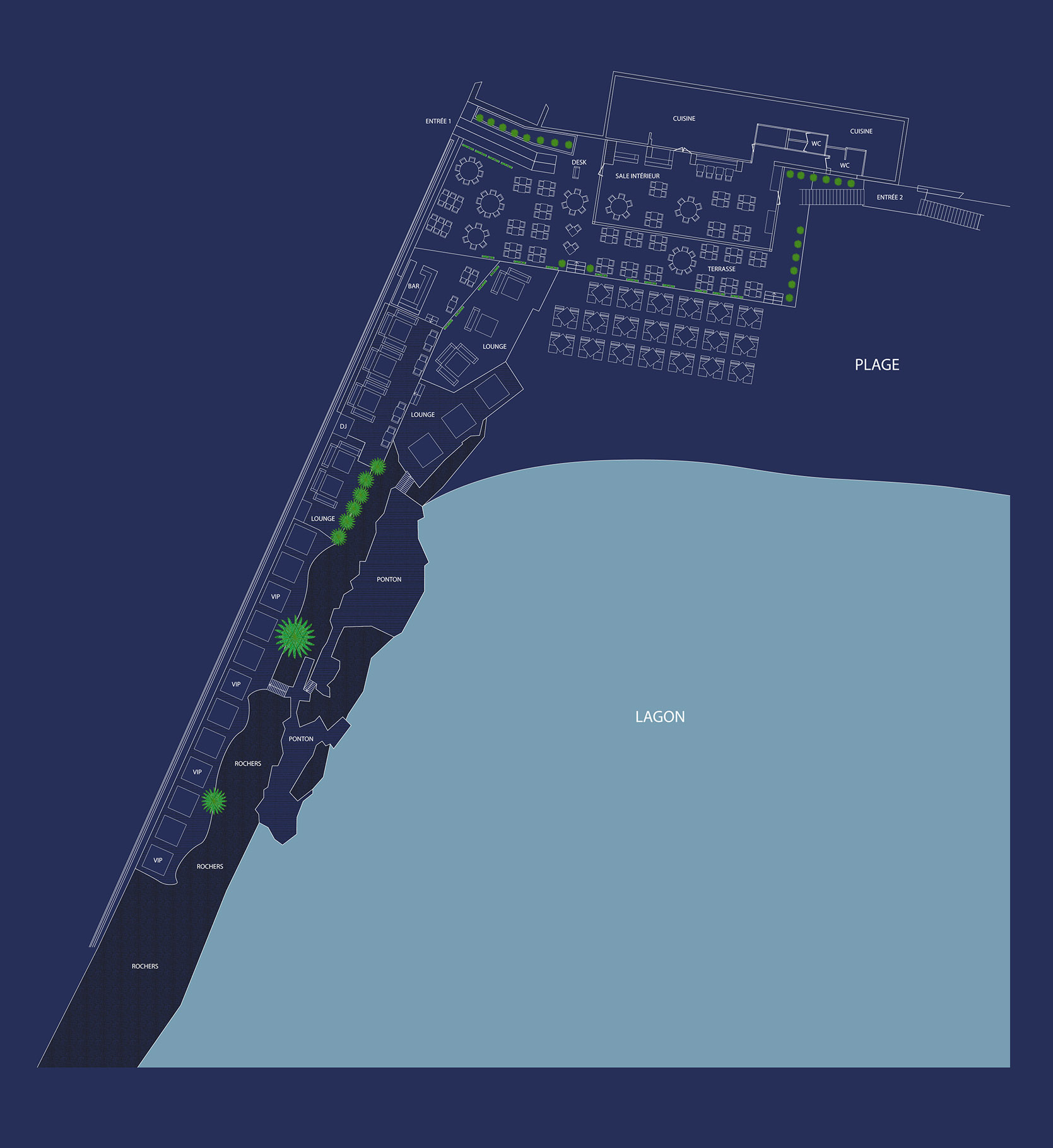 Espace

Superficie

Format assis

Format cocktail

Lounge

130m2

X

150

Restaurant

95m2

70

100

Terrace
(fully coverable according to the season)

375m2

170

250

Max Capacity

600m2

240

500
CONTACT & INFORMATION
L'Ecrin Plage
Port Pierre Canto
Boulevard de la Croisette
06400 Cannes
Open throughout the year, daily
Reservations exclusively
by phone +33 (0)4 93 43 43 33 
Access by boat from the Port Canto harbour
Private parking Port Canto
Parking Square Verdun or parking space on the Croisette
NOTRE PRIORITÉ EST LA SANTÉ DE NOS ÉQUIPES QUI OPÈRENT SUR LE TERRAIN AINSI QUE LA VÔTRE.
Nous avons mis en place des mesures drastiques pour sécuriser nos établissements en matière d'hygiène. Nous avons travaillé au meilleur moyen d'adapter notre service pour mieux vous accueillir dans les meilleures conditions.
Dans la cadre de cette situation inédite, vous trouverez ci-dessous ce que nous avons d'ores et déjà mis en place depuis le 2 Juin 2020, en adéquation avec le protocole sanitaire de déconfinement des Hotels, Cafés et Restaurants.
NOS MESURES D'HYGIÈNE ET DE SÉCURITÉ EN SALLE COMME EN TERRASSE
Nos clients doivent porter un masque, sauf lorsqu'ils sont à table.
Les tables sont espacées d'un mètre et peuvent accueillir jusqu'à 10 convives.
Nos menus sont présentés en évitant tout contact avec la mise en place de QR code ainsi que des cartes papiers qui seront à usage unique.
Le personnel en salle ou au bar porte un masque et doit se laver les mains très régulièrement.
Notre personnel de cuisine dispose de règles strictes. Il se lave les mains toutes les 30' ou porte des gants. Le port du masque en cuisine ainsi que d'une charlotte ou filet sont obligatoires.
Au comptoir, une distance d'1 mètre est assurée entre le personnel et les clients.
Le paiement sans contact est privilégié et le paiement à table est favorisé.
Un agent d'entretien est dédié à la désinfection des lieux pendant le service : poignées de portes, rambardes / escalier, terminal à CB, comptoir accueil, caisse, bars, WC, etc.
OUR PRIORITY IS THE HEALTH OF OUR TEAMS OPERATING IN THE FIELD AS WELL AS YOURS.
We have implemented drastic measures to secure our establishments in terms of health. We have worked on the best way to adapt our service to welcome you in the best conditions.
As part of this unprecedented situation, you will find below what we have already implemented since June 2, 2020, in line with the health protocol for deconfining Hotels, Cafes and Restaurants.
OUR HYGIENE AND SAFETY MEASURES IN THE ROOM AND ON THE TERRACE
Our customers must wear a mask, except when they are seated at their table.
One meter distance and can accommodate up to 10 guests maxium
Our menus are presented avoiding any contact with the implementation of QR code as well as disposable paper menus.
Our waiting staff and barmen must wear a mask in the dining room, the bar and must wash their hands very regularly.
Our kitchen staff have strict rules. They wash their hands every 30' or wears gloves. Wearing a mask in the kitchen as well as a charlotte or net are compulsory.
At the counter, a distance of 1 meter is ensured between staff and customers.
Contactless credit card and payment at the table are favored
A cleaner agent is dedicated to disinfecting the premises during service: door handles, handrails, credit card terminal, reception counter, cash register, bars, WC, etc.